August 28, 2018
How to Choose Cabinet Handles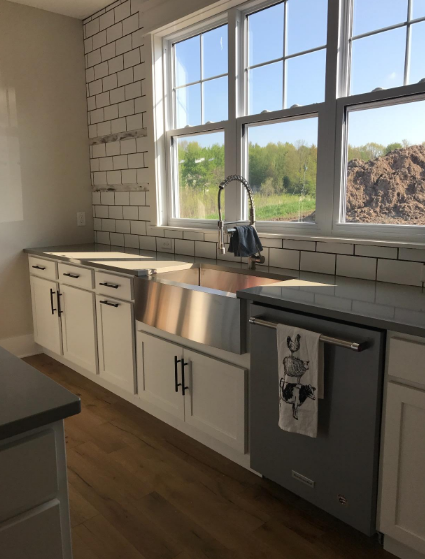 In the home decoration, all kinds of cupboard and cabinet drawers of the handle selection is also very important, if the choice is wrong, the pulls will be rust, break and bring problem to our use. Here we offer some tips on choosing the right cabinet handles and knobs on your home.
1. Kitchen
The handle frequency of kitchen cupboard door is relatively frequent, and it should be used at least three times a day. Because the kitchen smoke is big, the design of the handle cannot be too complex, texture cannot be too much. Therefore, a durable and corrosion resistant handle like aluminum alloy or stainless steel should be chosen for your kitchen.
2. Living room
The pull knobs used in bedroom is relatively small in frequency. There, its decorative should be emphasized. You can choose a black, bronze or ceramic handle similar to the color of your dresser, wardrobe and other furniture.
3. Child Room
The design of the door handle in children's room is more focused on safety, and the safety factor is high. You can choose recessed handles. While ensuring the functionality, it also can prevent children from being hurt.
4. Bathroom
The handle of the drawer door in the bathroom has a higher frequency of use, so it is suitable to select the sturdy metal pulls, whose color or material should be similar to the cabinet drawer.
Besides, the handle style needs to match your overall home decoration style. The vintage style handle is suitable for retro style furniture; ceramic handle reflects classical & country style; the stainless steel handle, its corrosion resistance, scratch resistance is very good, suitable for matching with the contemporary style furniture.